Welcome to the official site of THE SWEET REMAINS.   Check the TOUR page for upcoming shows.   New re-schedules due to the pandemic are in process and being posted regularly...  
In the meantime, you can still SEE and HEAR The Sweet Remains right in the comfort of your home.   If you haven't yet seen the new award-winning film "The Independents" by and about the band, its available to stream NOW On-Demand...  Details at:
The Sweet Remains in an award-winning new FILM!!
Inspired by Rich, Greg & Brian's real-life experiences together as a band, "The Independents" tells the story of 3 solo-artists who meet at a crossroads and discover harmony...  Made over several years in between the bands tours and other releases, The Independents debuted at the Santa Barbara Int'l Film Festival where The Hollywood Reporter hailed it "An extremely engaging film.  An unconventional and sharply written script which subverts all the cliches of the star-is-born story." (More early press here)  It then won the jury prize for BEST FEATURE FILM at the Omaha Film Festival -- and has gone on to win audiences and plaudits at top festivals all over the U.S. and since March 2021 is now available on-demand to enjoy right from the comfort of your home...  How to watch.  100% fresh rating at Rotten Tomatoes!
Chock full of original music by the Sweet Remains, the film is also features cameo performances from RICHARD KIND (as "Granny" the band's manager), JAMES NAUGHTON, KELLI O'HARA, BOYD GAINES, CHRIS SULLIVAN, KEIRA NAUGHTON & GEORGE WENDT.  
Follow the film & watch the Trailer at TheIndependentsFilm.com.  
______________________________________________________________
CHECK out the latest album -- "MUSIC FILLS THE SPACES" -- and more on Store page...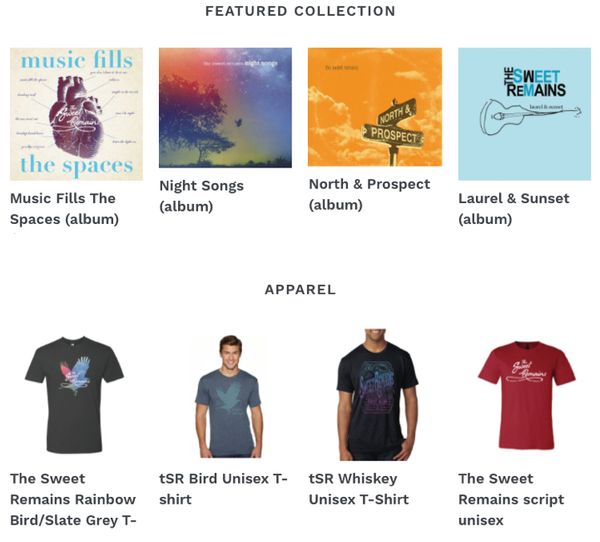 ---